Dr. Farhad Ardesh, a double-board certified facial plastic surgeon, is considered a true expert in his field. If your previous rhinoplasty has left you with a defect in function or appearance, you've come to the right place. Dr. Ardesh is highly experienced in revision rhinoplasty and is known for delivering among the best rhinoplasty revisions in Los Angeles.
Is revision rhinoplasty
right for me?
Every rhinoplasty is a careful balance between facial harmony and nasal functionality. If you've had one or more previous rhinoplasty procedures, the existence of scar tissue may be a limiting factor in what corrections are possible. Beverly Hills corrective nose surgery often requires the insertion of cartilage from other areas to repair earlier work. Deviation of the nasal septum or other cartilage deficiencies will require adding new material.
Upload Photos to See Your New Nose
What does a revision
rhinoplasty entail?
In most cases, you Beverly Hills corrective rhinoplasty will require cartilage discreetly harvested from the ear or elsewhere. This "donated" cartilage leaves no noticeable marks. If soft tissue filler is needed to cover deficiencies along the bridge of the nose or the tip, this may involve a small incision within the hairline.
Revisioning is often an extremely delicate procedure usually involving two or more points of focus; however, your revision will correct your specific issues and desires and may require a range of Dr. Ardesh's advanced surgical procedures.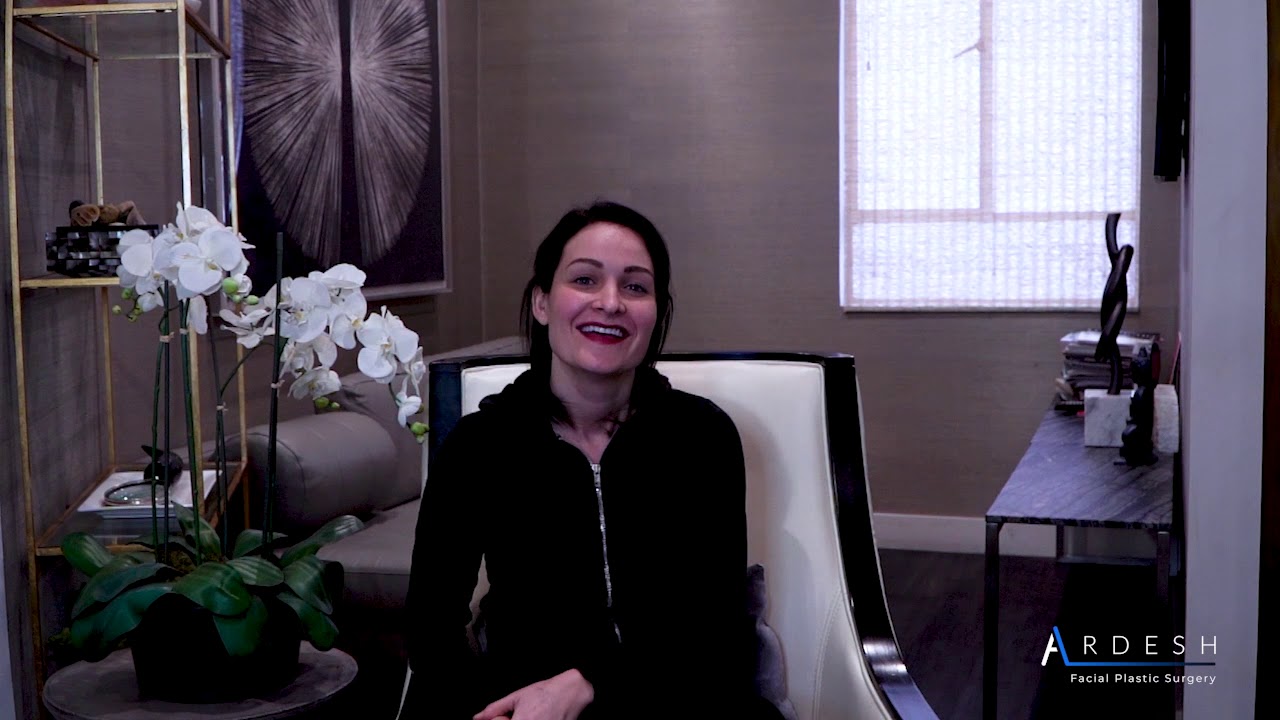 What is the recovery like?
If you are like most patients, you will be able to return to work in three to five days after your Los Angeles corrective nose surgery. When you leave our office, you will have a small splint placed over your nose for protection. The splint will be removed within seven days. You will be asked to sleep on your back for a few weeks to avoid interfering with the healing process while you sleep. You cannot blow your nose for four weeks after surgery. While you may experience some bruising around the eyes, especially if the nose has been straightened, this will fade in a couple of weeks. The sutures dissolve on their own.
Dr. Ardesh went to great lengths to ensure my visit was a success. I was told he was thorough, meticulous and masterful when it comes to revision rhinoplasty, but it's impossible to verbalize his level of skill and precision. He is one of the rare, genuine plastic surgeons in LA — he has a vested interest in his patients trust and and well being !!
To learn more about your rejuvenation options with Dr. Ardesh, please schedule an appointment.